Materials Testing & Evaluation
Our test lab offers a wide variety of services to assist and accompany the production of your project. Services include non-destructive testing, chemical analysis, destructive testing, and metallurgical investigation.
A licensed professional engineer can provide consultation services in many topic areas, including failure analysis, test interpretation, and material selection.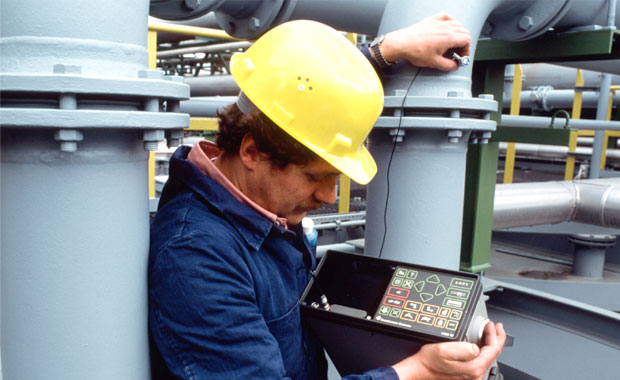 Non-destructive testing
Our frequently requested non-destructive capabilities include eddy current, ultrasonic, hydrostatic pressure, and magnetic particle testing, fluorescent or dye penetrant, and both surface roughness and dimensional inspection.
Dimensional measurements are made with a variety of gauges, including laser micrometers, optical comparators, and coordinate measuring machines.
When size permits, an ID can be visually inspected with a borescope.
Destructive testing
Common destructive testing capabilities include tensile testing, Rockwell hardness, Knoop and Vickers micro-hardness, stress rupture testing, flaring, flattening, and bend testing. Tensile testing is performed on most mill products, and stress-strain curves can be provided if requested.
Hardness tests are performed on most materials regardless of size. When required, micro-hardness testing will be performed. Stress rupture or creep testing is available for materials up to 2000°F.
Flaring, flattening, bending, and micro examinations are performed to evaluate the weld integrity of the tube.
Chemical analysis
A Plasma Emission Spectrometer is used to determine the composition of elements found in various metal alloys.
This process is routinely used for alloy identification and verification of material as part of a full quantitative analysis. Corrosion resistance testing is performed on many different alloys, and various media are used to confirm product integrity or aid in material selection.